'I Put a Spell On You' Necklace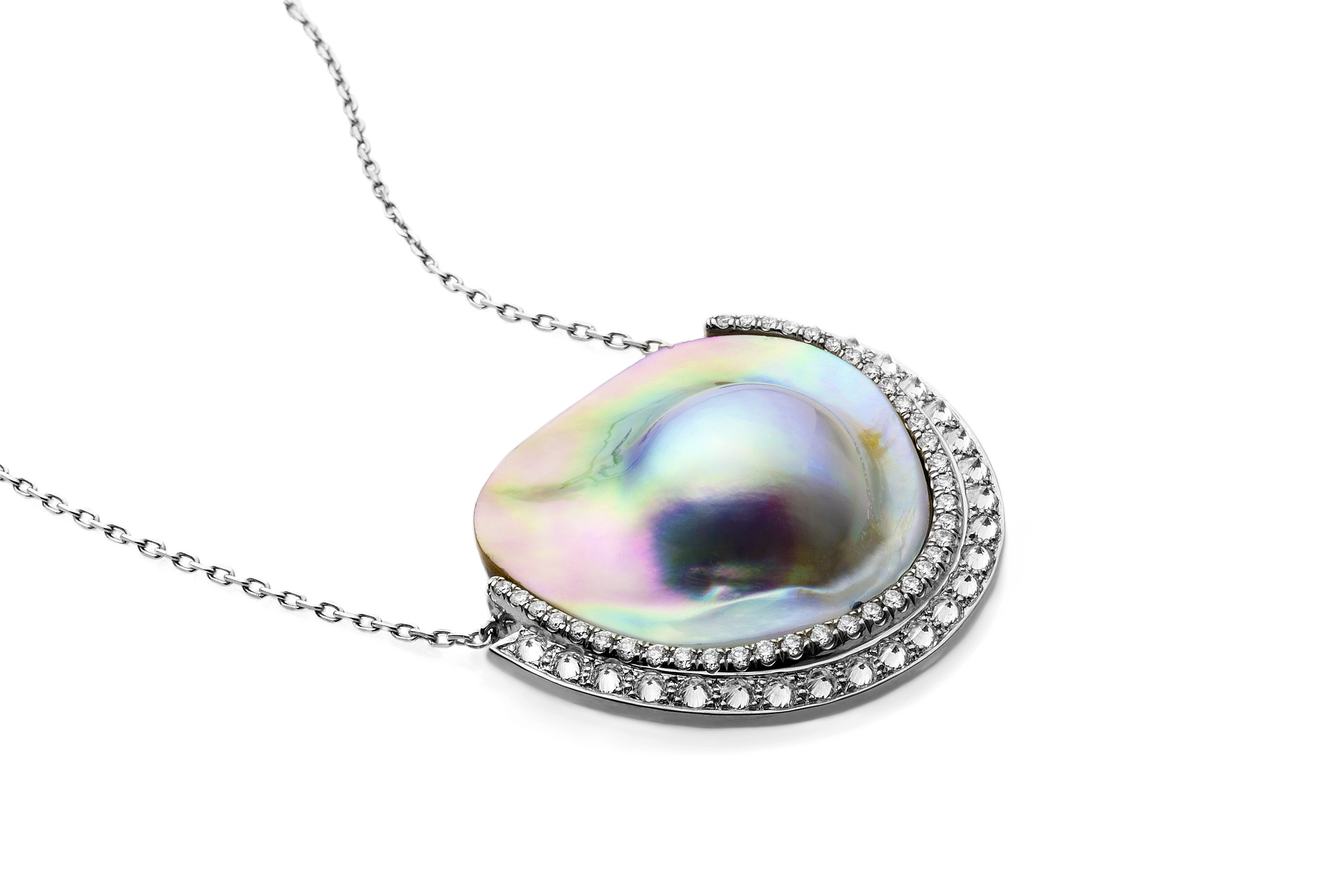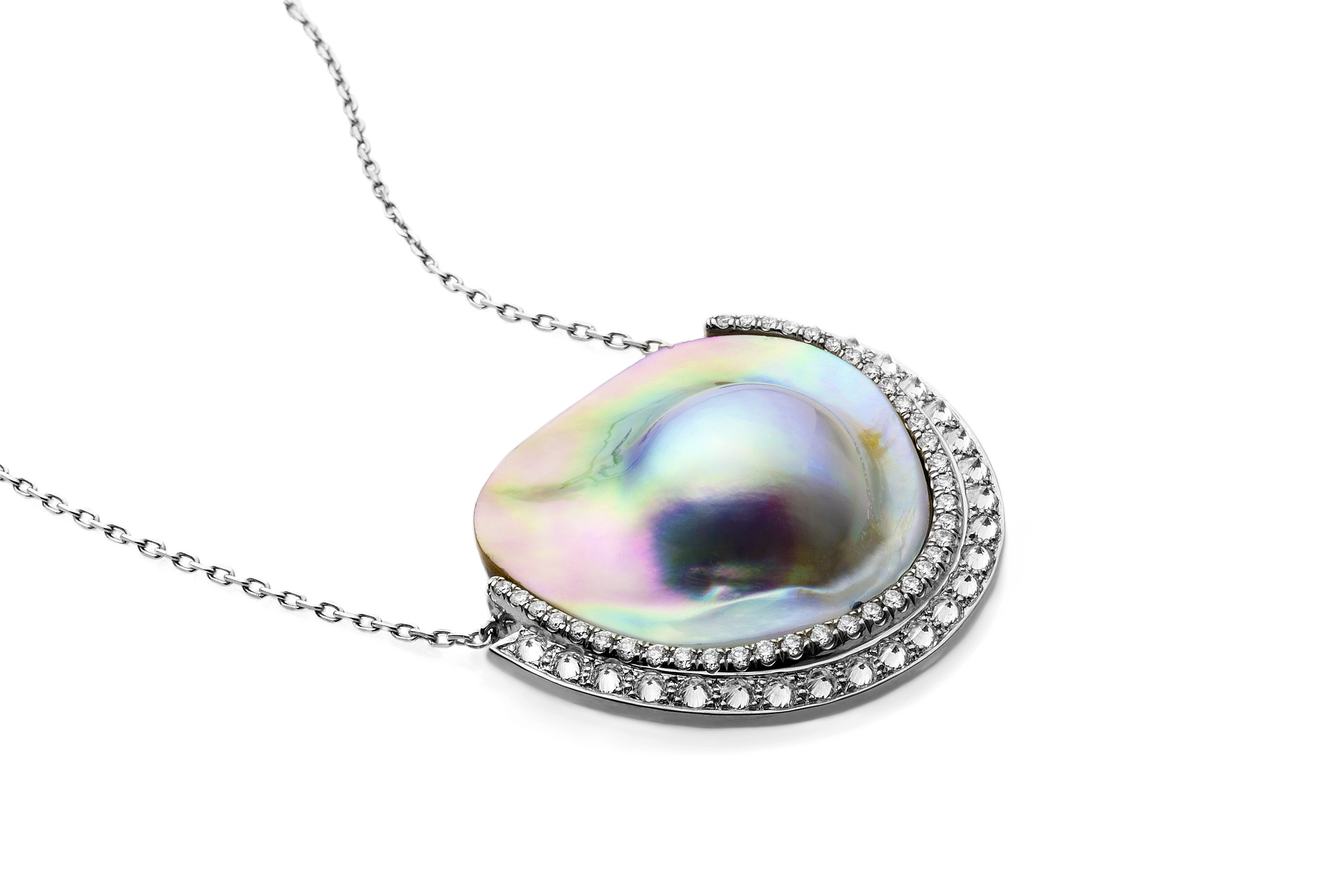 'I Put a Spell On You' Necklace
This Piece:
The Sea of Cortez pearls float on top of a row of pave set and a row of inverted set diamonds. Like in every piece, love is carved into the white gold ajure back. No two Sea of Cortez pearls are the same, making each piece distinctive and unique. Creating the Art Deco "I Put a Spell on You" earrings.
Details:
One-of-a-kind Sea of Cortez Peacock Pearls, 18k White Gold, and 1.42ct Diamonds (f/vs). This piece was made using reclaimed, recycled and fair-trade precious gems and metals in our NYC atelier. Each piece is one-of-a-kind and is handcrafted with unique gems, please allow 4-6 weeks to be completed.
Collection:
The Sea of Cortez was created into a sustainable pearl farm and haven for the local marine species in the late 1990's. In 2000, the first commercial pearls were farmed. One of the only sustainable pearl farms in the world, this unique project has fostered one of the most significant areas in the region for aquatic and land flora and fauna biodiversity. The pearls are from the rare rainbow lip oyster and range in color from peacock hues to gray and black. This is the only pearl oyster that belongs to genus Pteria. All other marine oysters belong to genus Pinctada.
Acquire This Lovely Piece
US orders accepted online
International orders please contact us

All of our pieces are handcrafted and artworks. Please allow 4-6 weeks for acquisitions.

Need Assistance? US clients call or text: +1 (617)699-3714 or info@anakatarina.com